Pass Sanitaire
Dans le cadre du pass sanitaire, nous sommes contraints de mettre en place les modalités suivantes à compter du lundi 9 août 2021 :
- pour toute réservation avec restauration, les adultes devront présenter un pass sanitaire valide au début de leur séjour - celui-ci recouvrant à votre choix la preuve d'un schéma vaccinal complet, ou d'un test négatif de moins de 48h (test PCR ou antigénique) ou d'un certificat de rétablissement du COVID. Le test vaudra pour toute la durée du séjour. Cette obligation s'étendra aux mineurs de plus de 12 ans à compter de septembre.
- le pass sanitaire sera également demandé pour les pèlerins de passage qui viennent pour le déjeuner ou le dîner.
 - les hôtes ne présentant pas de pass sanitaire valide pourront demander un pique-nique à la place du déjeuner et/ou du dîner. La demande de pique-nique doit être réalisée au plus tard 2 jours avant l'arrivée.
 - le port du masque demeurera obligatoire dans les espaces communs et la chapelle de l'Hostellerie.
The Hostelry in Saint Baume is not a classic hotel. It is a religious house held by friars, the Dominicans.
They received :
– Individuals, couples and families,
– groups: diocese, parishes, friars, chaplaincies, hikers.
They offer you the possibility to :
Accommodate you in a room with bathroom, simple room (with washbasin), family room (possibility of dormitories for groups of young people) for one or several nights.
Eat our meals prepared on site with fresh products by our cooks in a family atmosphere, during your stays or for a meal during your journey to Saint Baume.
Choose books, piety items, postcards, CDs, DVDs … at the pilgrim's shop.
Pray in the chapel of the Hotel or in the Cave, during the church services or alone.
Rent rooms of different capacities (from 10 to 250 people) in order for exchanges, meetings, trainings, …
Saint Baume Hostellery
2200, CD 80 Route de Nans
83640 Plan-d'Aups-Sainte-Baume
France
accueil@saintebaume.org

+33 (0)4 42 04 54 84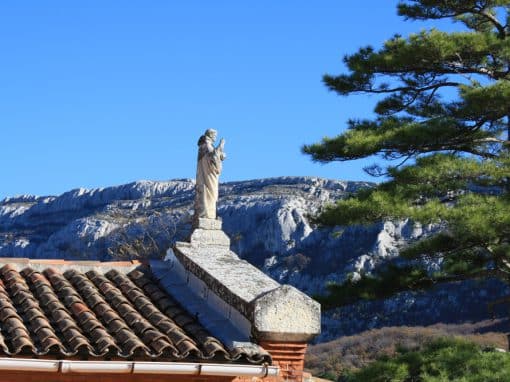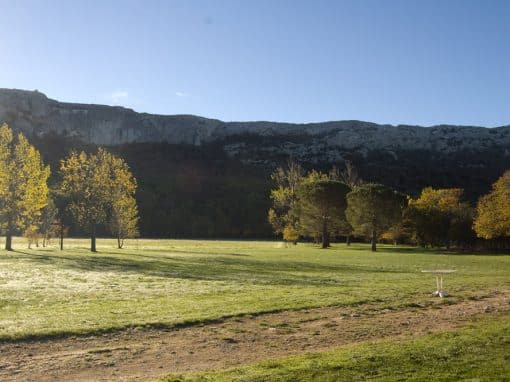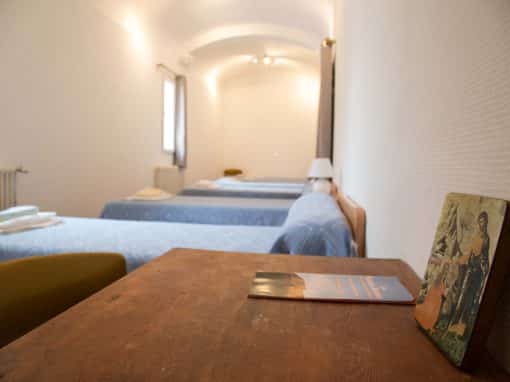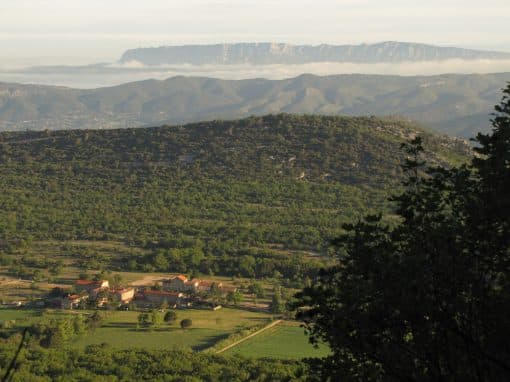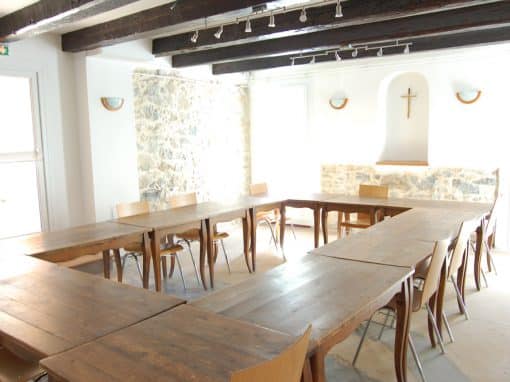 Sanctuaire de la Sainte-Baume
2200, CD 80 Route de Nans
83640 Plan-d'Aups-Sainte-Baume
France

accueil@saintebaume.org

+33 (0)4 42 04 54 84
© Sanctuary of Sainte-Baume