The only mean of coming is to go by foot. It takes around 45 minutes.
There are several paths to go to the Grotto :
The « Chemin des Roys » (Kings Paths), the easiest and largest. It starts at the Departemental road, some hundred of meters after the Hotel, in the parking area called « Trois Chênes » (Three Oaks);
The GR 9 (GR : important hiking trail) and the Canapé Path, that you can take in the vicinity of the Hotel.
In order to go the chapel of Saint Pilon, please follow the GR9 and then GR 98.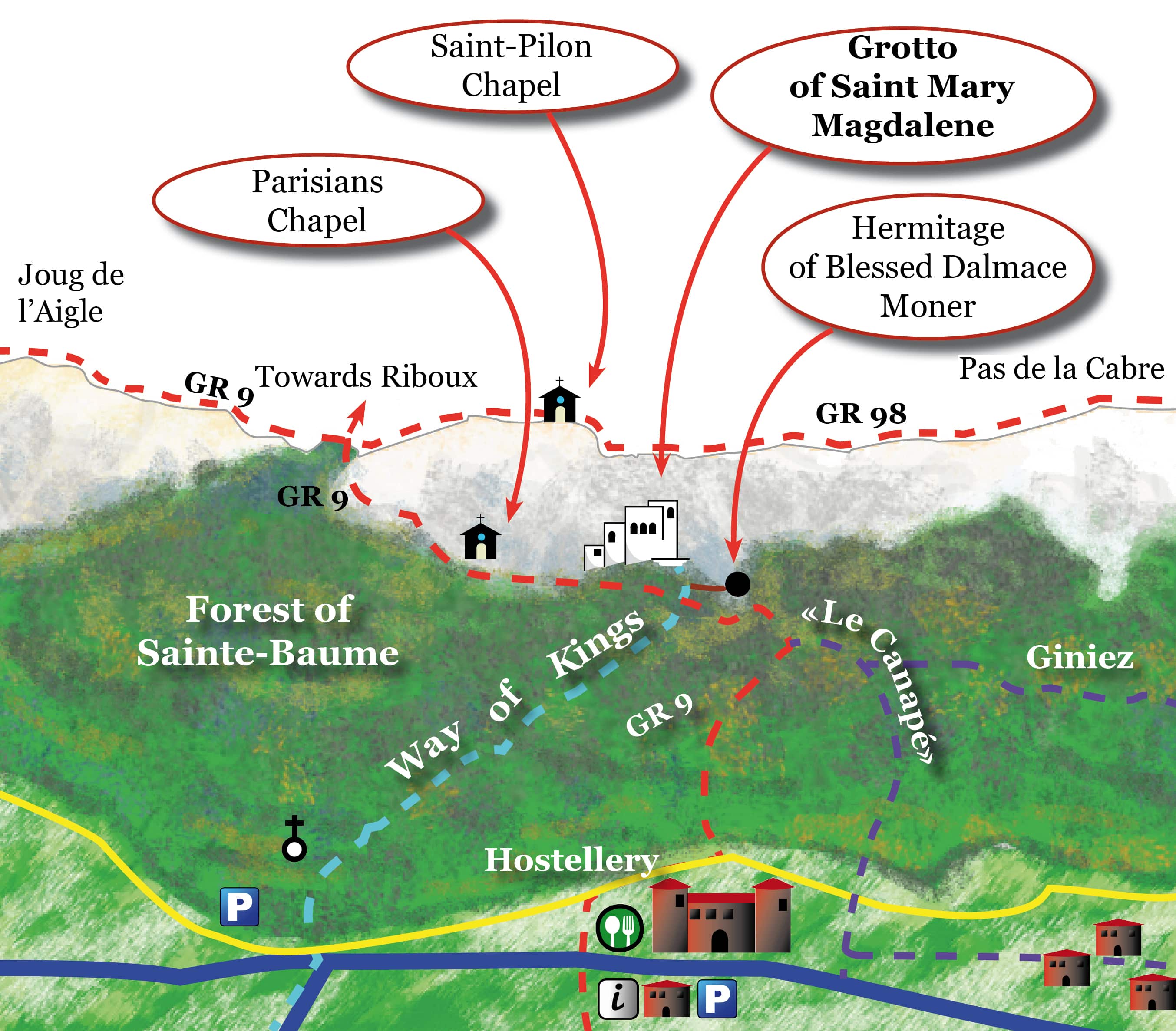 Sanctuaire de la Sainte-Baume
2200, CD 80 Route de Nans
83640 Plan-d'Aups-Sainte-Baume
France

accueil@saintebaume.org

+33 (0)4 42 04 54 84
© Sanctuary of Sainte-Baume